Pierre Haincourt MCICM
Managing Director

Claire Haincourt MA
Finance & Administrative Director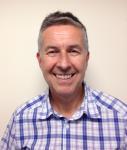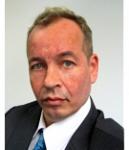 Ken Swindells-Spruzen
Collection Projects Manager

Imed Bouzamita
EMEA Collections & Training Manager

Laura Martin
Debt Collection Manager, Scandinavia & UK

Valeria Marchitto
Debt Collection Manager, France & Italy

James Ley
Debt Collection Manager, UK & Europe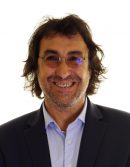 Pierre Haincourt MCICM
Managing Director
Pierre has been involved in all aspect of Credit Management for over 25 years. He has been Director of International Collections at Credit Limits Ltd (1992-2005), Director of Collections at STA Graydon (2005-2007). During his time at STA Graydon, Pierre became involved at industry level and took on the role of Director of Foreign Affairs of the Credit Services Association Ltd (UK), the only professional association for debt collectors in the UK, following which he was appointed to represent the UK Debt Collection industry at the Board of FENCA (Federation of European National Collectors Association), the umbrella organisation for all European Debt Collection Agencies. He is also largely responsible for compiling the first European Code of Practice for the Debt Collection Industry. Pierre is a member of the "CICM" (Chartered Institute of Credit Management) and has been serving on the Committee of the Kent Branch of the CICM between 2009 and 2018. He is regularly contributing to professional magazines and giving talks on a variety of credit related topics to various audiences and at Industry Conferences in several countries, both in English and in French.

Claire Haincourt MA
Finance & Administrative Director
Claire is a qualified librarian who had specialised in the corporate sector. She has worked in a variety of industries such as real estate (Jones Lang Lassalle), accountancy (Ernst & Young, Baker Tilly) and funds management (Phillips & Drew), as well as in the education and medical sectors. After an intensive accountancy course she moved on to look after all aspects of Credit Limits International's financial functions. She also takes care of HR and client accounting. When you ask Claire about her second career, she says: "it's the best job I've ever had".

Laura Martin ACICM
Debt Collection Manager, Scandinavia & UK
Laura graduated from the University of Kent in 2014. She holds a BA (hons) Business Studies. A great communicator and extremely well organised, Laura has immediately found her place in the debt collections department. In her previous roles, she has experienced all aspect of office admin management in a small business. She has developed great customer service skills, managing the full sales cycle, from order processing to credit control & cash collection. She's a fast learner and passionate about gathering and analysing data in order to make the appropriate decision. Laura is a welcome addition to the team.

Imed Bouzamita
EMEA Collections & Training Manager
Imed's initial background is in tourism. In the mid 80's he started up a Tour Operator in London offering Tours in Morocco & Tunisia, where he comes from. In 2000, during his time at the head office of J. Sainsbury's Plc, he obtained AAT & ACCA qualifications. But Imed is an entrepreneur at heart and he moved on to create and successfully develop a couple of businesses in the catering industry which he sold as going concerns. His negotiation skills are second to none which is exactly what you need when collecting from debtors based in the Middle East and Africa. As a Tunisian native, Imed also speaks Arabic and French.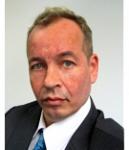 Ken Swindells-Spruzen
Collection Projects Manager
Ken has a degree in foreign languages and speaks English, Italian and French fluently. He has lived in France and spent 8 years in Ancona (Italy) where he worked in Customs for the Ancona Port Authority. As a specialist in fraud detection, he coordinates CLI's trace & investigation activities. He is also managing special projects. Ken is a talented negotiator and is also involved in Franco-British and Anglo-Italian debt collection matters. He is country manager for the Italian market.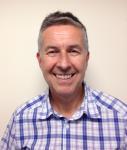 Ian Blakely
Data Manager
Ian's background is in insurance. He has work on insurance claims for insurance companies and insurance brokers as well as a firm of Solicitors. He has done it all: from claim handling, processing and negotiating to inspections, investigations, damage & personal injury assessments and even fraudulent claim and staged accident detection! Ian's investigative brain and eye for detail bring great skills to the CLI team. Ian is patient, precise and very reliable. He is actively involved in staff induction training.

Valeria Marchitto
Debt Collection Manager, France & Italy
Valeria's fine negotiation skills come from her 20 years' experience as sourcing Director in her family construction and hardware business in Puglia, Italy. She also spent five years working as a claims investigator for insurance company Generali. She speaks fluent Italian and French (mother tongue). She lives in England since January 2014 and has proved a great addition to the CLI team.

James Ley
Debt Collection Manager, UK & Europe
James has strong IT and Social media skills but his real passion is in collecting debts. In a previous role, he was delivering the whole suite of outsourced administrative and accounting business services to SME clients all over Kent. Frustrated by the fact that cash collections rarely featured on his daily task list, he looked for a new challenge and found CLI. His excellent, positive and professional customer service skills are exactly what some of our large consumer debt collection projects required. He is meticulous and pays attention to detail whilst being able to handle large volume. Great time management!
Why Choose Us
30 Years experience delivering successful debt collection solutions to businesses
Do you need help getting paid?
Get a Free Quotation
If you are looking for a free quotation, for a one-off overdue account, a small or large batch of accounts, or an ongoing solution to manage your cashflow, please fill out this form.
Are you looking to recover your debt?
Get a Free Quotation
If you are looking for a free quotation, fast and effective collection on an overdue account, or a durable solution to manage UK or international claims, please fill out our debt collection form.